CHAPTER 10 : SUPPLY CHAIN MANAGEMENT ( SCM )
Basics SCM
Organizations must embrace technologies that can effectively manage supply chain Information Technology Role in the Supply Chain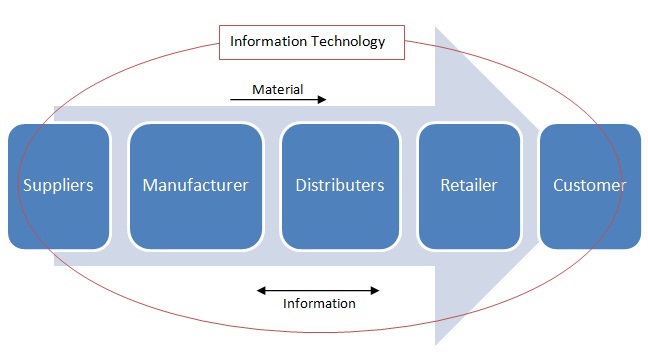 Factors Driving SCM
1. Visibility
- the ability to view all areas up and down the supply chain.
2. Consumer Behaviour
- comapanies can respond faster and more effectively to consumer demands through supply chain enhances.
3. Competition
- Supply Chain Planning uses advanced mathematical algorithms to improve the flow and efficiency of the supply chain.
4. Speed
SCM Success Factors